Visual artist Jeanette May has shipped her astonishing new photography portfolio, Tech Vanitas halfway around the world to one of the top galleries in Shanghai China. On Saturday, June 1, May will be celebrating the opening of a solo exhibition at the Alter Gallery in Shanghai China. Then the exhibition will hit the road again and travel thousands of miles to appear at the Fitton Center for Creative Arts in Hamilton, Ohio from August to October 2019.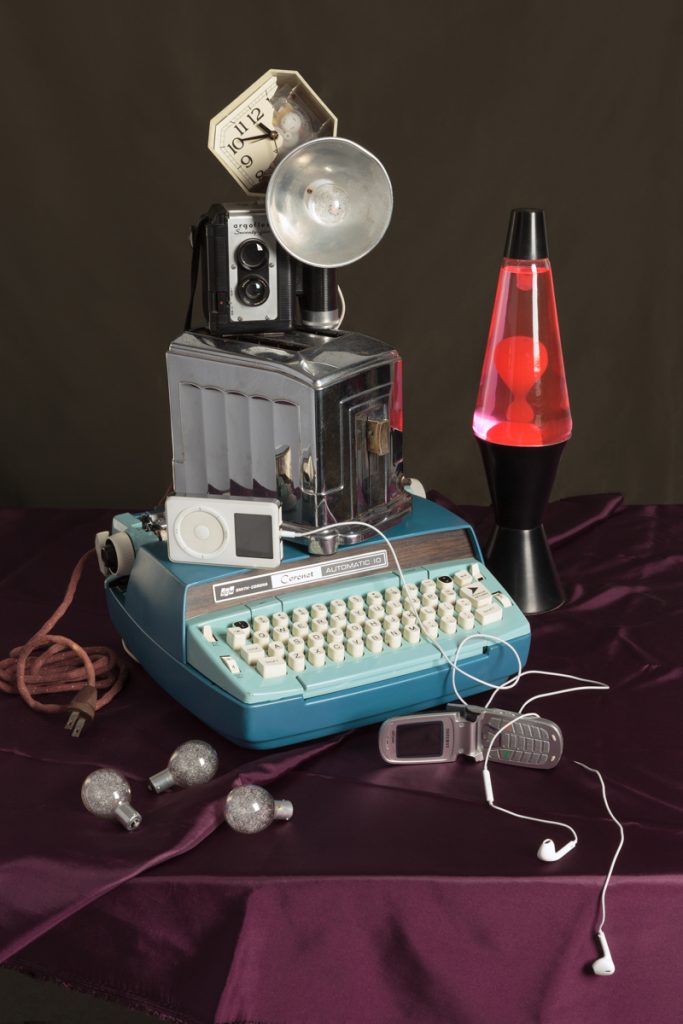 The locations of this exhibition strike the perfect note of discord as China is a center of fast paced technology manufacturing while parts of the Midwest have suffered obsolescence as factories and jobs have disappeared or moved. Yet each place has a rich industrial history and heritage as well as an appreciation of art and culture. May's exhibition is important now for our Zeitgeist as her work portrays the uneasiness of technology and the uncertainty about whether technology really creates a better world.
May says, "My Tech Vanitas photography series embraces our anxiety over new technology and love for beautifully designed, obsolete machines. The still lifes clearly reference 17th Century Dutch vanitas paintings and their air of craft guilds, international trade, and personal wealth. At the same time, the carefully disheveled compositions of sleek objects allude to product photography and advertising imagery."
On her website, May writes that Tech Vanitas points to the fact that we live in an age filled with devices that make domestic life faster, smarter, easier, but also more complicated. We yearn for the newest phone, computer, camera, audio system, espresso maker and yet that cutting-edge technology becomes quickly and embarrassingly quaint, antiquated or forgotten. Tech Vanitas photographs embrace the anxiety surrounding technological obsolescence.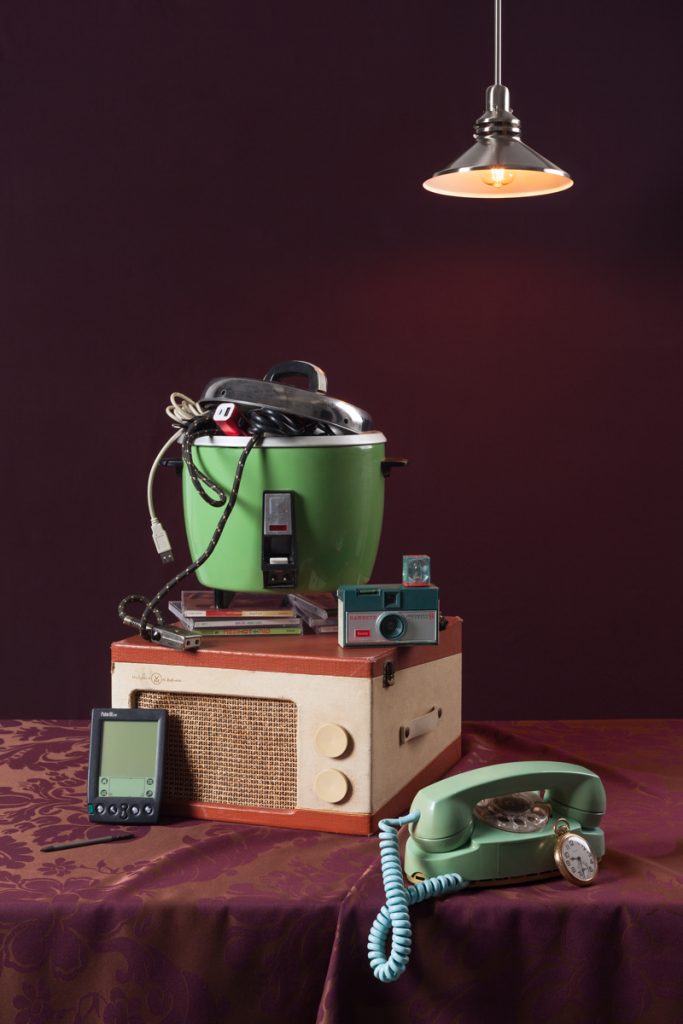 May hits a home run with this exhibit showing the very bitter and sweet development of technology – the brilliance and the obsolescence, the genius and the waste.
May received her MFA in Photography from CalArts and her BFA in Painting from the University of Illinois, Urbana-Champaign. She has been awarded grants, fellowships, and residencies from the NEA Regional Artists' Projects Fund, Brooklyn Arts Council, New York City Department of Cultural Affairs, Illinois Arts Council, Chicago Department of Cultural Affairs, Elizabeth Foundation for the Arts, and Ms. Foundation. Her work is exhibited in galleries and museums internationally, including New York; Washington, DC; Chicago; Los Angeles; Toronto, Canada; Sandviken, Sweden, Athens, Greece and Shanghai, China. Ms. May teaches at the International Center of Photography (ICP) in New York City and lives in Brooklyn.
For more Exhibitions on Side of Culture, see here
By Victoria Larson, Editor, Side of Culture
VK Larson Communications