Recent Performances Sparkle.
Located where the High Line meets Hudson Yards, adjacent to 15 Hudson Yards and bordering the Public Square and Gardens and next door to the practically famous staircase, nicknamed, the Vessel, The Shed is New York City's newest cultural institution. This was no feat for the faint-hearted as it is an enormous building partly on wheels and attempts to do something new and different by focusing on Hip, Hot and Happening, The Shed commissions only original works of art, across all disciplines, for all audiences.
According to the website, The Shed brings together established and emerging artists in fields ranging from hip hop to classical music, painting to digital media, theater to literature, and sculpture to dance in an unprecedented movable structure that adapts to support all kinds of inventive work under one roof. They minimize social and economic barriers to entry and make a welcoming space for innovation and unique artistic experiences.
One current exhibition, Reich, Richter, Pärt, was an incredible combination of music, art and video with a performance and installation that was rare and precious and yet completely accessible to all ages and socio-economic backgrounds. These artists, Gerhard Richter, Steve Reich and Arvo Pärt, are well-known but had never combined their works and the effect and impact is spectacular. Live performances combine with video and paintings creating a mesmerizing show that is memorable and moving.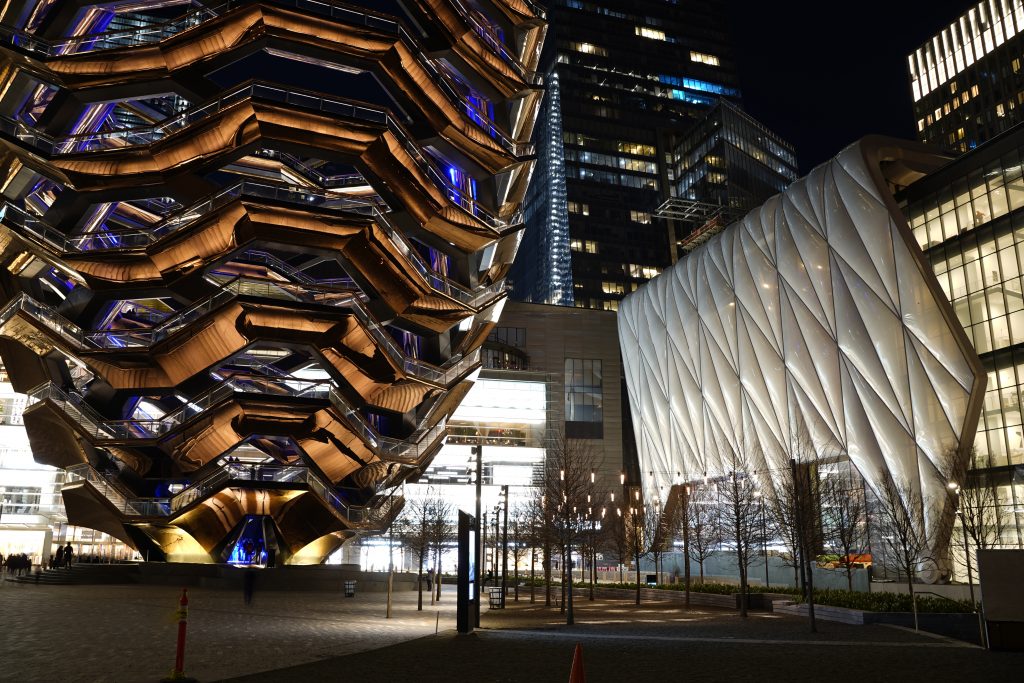 Other shows currently being performed are on the website as is ticket information. Tickets for the first half of our opening season (April – August 2019) are on sale now. https://theshed.org/program Before or after the show, be sure to visit the Vessel.
For more Side of Culture across NYC, click here.
By Victoria Larson, Editor, Side of Culture
VK Larson Communications