Four years after the conceiving, planning, designing, drawing, funding and renovation, The Pine Plains Memorial Hall, renamed The Stissing Center, opened to great fanfare on the last day of August this year in Pine Plains, NY.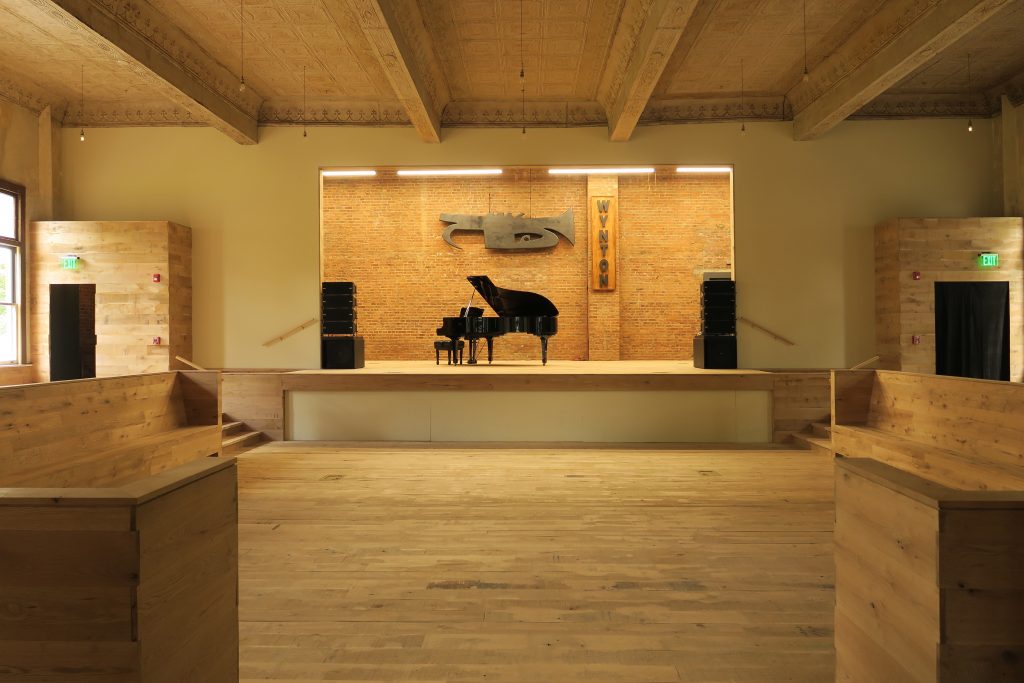 A group of caring and committed town leaders conceived the idea while the design and architecture was carried out by Doug Larson of Larson Architecture Works PLLC, along with Structure Works and a dedicated team of contractors, directors and board members. It is an incredible opportunity to participate in civic project and to make a difference to a small town.
These photos by Paul Clemence speak to Larson's sensitivity to maintaining the origins of the building such as the tin ceiling and raw wood floors but also how Larson used the room's size to create an intimate seating area in the context of a larger theater and multi-use space.
An open dance party for the entire town followed one week later by an exquisite concert by renowned musician Wynton Marsalis and the Wynton Marsalis Quintet energized and electrified the entire town. This world famous quintet performed on Saturday September 7 in front of a sold-out house and the appearance was the first public music performance in the hall in over 80 years.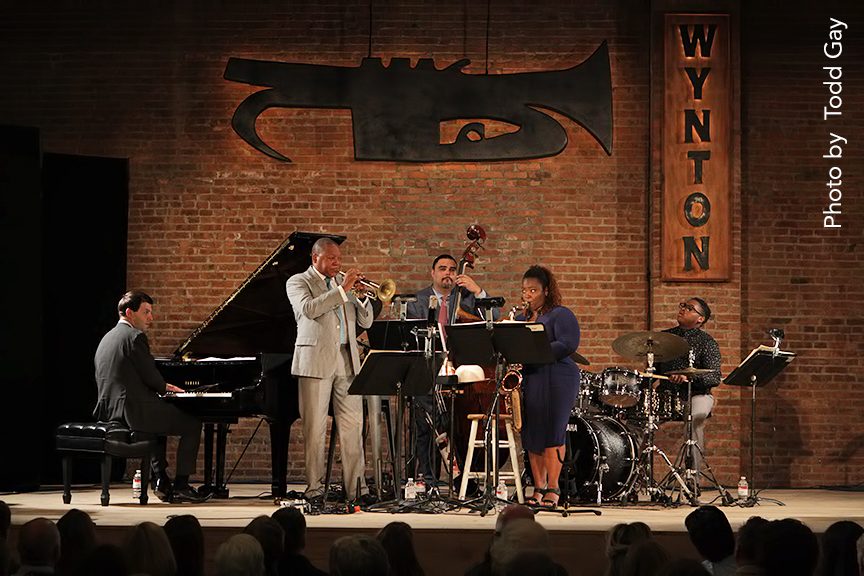 Mr. Marsalis took advantage of the room's size by walking among the enthralled audience to deliver his crystal clear, aching trumpet tones personally to each one he passed. His connection with the audience through his music was a continuation of his earlier generosity toward the young musicians in attendance from Stissing Mountain High School in Pine Plains, NY. Earlier in the day, Mr. Marsalis conducted a master class for them on jazz, history, civic responsibility, and the importance of passing on the musical legacy from generation to generation.
Joe Deveau, the Band and Choral Director at Stissing Mountain High School, said "Everyone who participated, including the parents who watched, will remember not only his music, but his heart. It was thrilling."
Brian Keeler, Executive Director of The Stissing Center. "The entire evening far exceeded our wildest imagination. Mr. Marsalis shared more than his incredible musical talent; he also shared his generosity and humanity.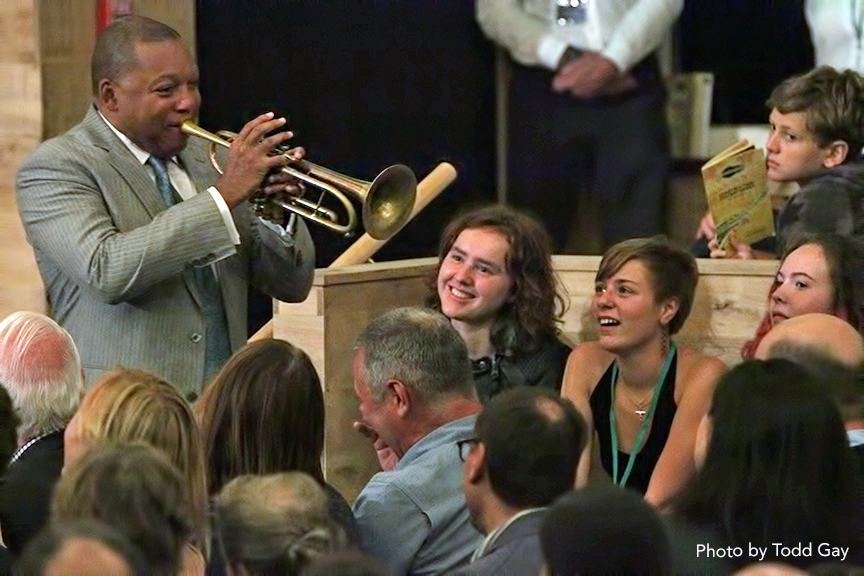 The benefit concert itself was made possible by board member, Hollis Gonerka Bart's professional connection with Mr. Marsalis, who donated his performance to the non-profit so it could raise funds needed to complete its capital project. "Hollis asked Mr. Marsalis and he said, 'yes,'" said Keeler. "Pine Plains owes her a debt of gratitude for all the work she and scores of others did to make this happen. What a gift for the community."