New York City's Secret Garden: A Peaceful Six Acre Plot of History and Beauty
An improbable designated quiet zone in noisy New York City is the Conservatory Gardens in Central Park, a formal public garden stretching from 104th to 106th streets along Fifth Avenue.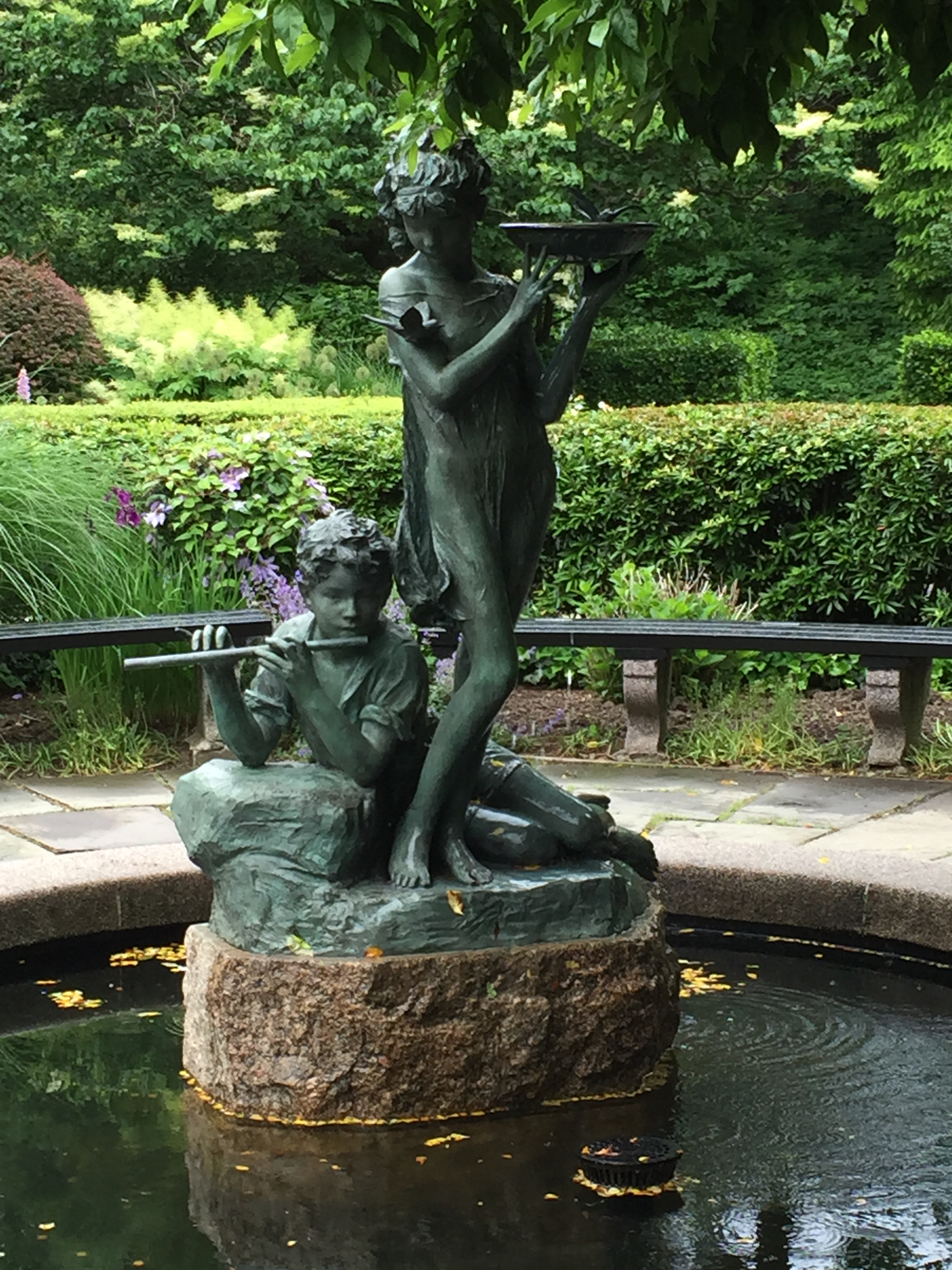 The garden's formal entrance is the Vanderbilt Gate on Fifth Avenue across from the Museo del Barrio on Museum Mile. The 20 foot tall black wrought-iron gate once stood before the Vanderbilt mansion at Fifth Avenue and 58th Street and is an appropriate beginning to the elegant garden with its long allees and beautiful stone pathways.
Started as a conservatory for Central Park in the late 1900s, the Conservatory Garden became a garden after the Conservatory was torn down. The main section has a big lawn and a tall fountain is referred to as the Italianate section.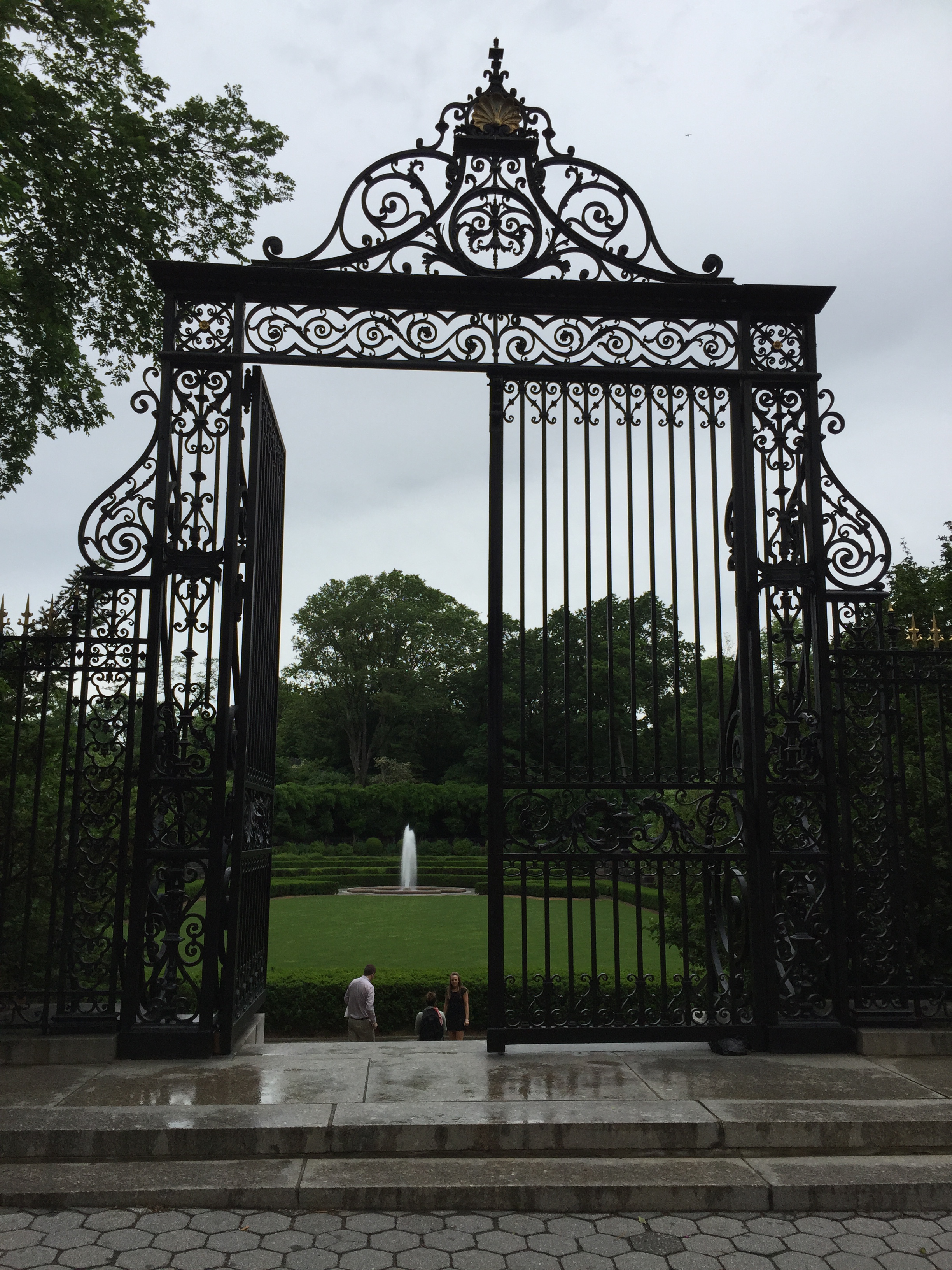 The French style garden is to the north and has a baroque design. There are formal pathways, beds of roses and tulips in spring and Korean chrysanthemums in autumn. A hedge of Japanese holly and four arching garden gates create a circle with beds of annuals, and, in the middle, an unusual fountain dedicated to Samuel Untermyer who created his own outstanding garden that is worth visiting in Yonkers.
The English Garden is at the southern end and although is said to be less formal, is home to a precious pool and statue dedicated to Frances Hodgson Burnett, the author of the children's book, The Secret Garden.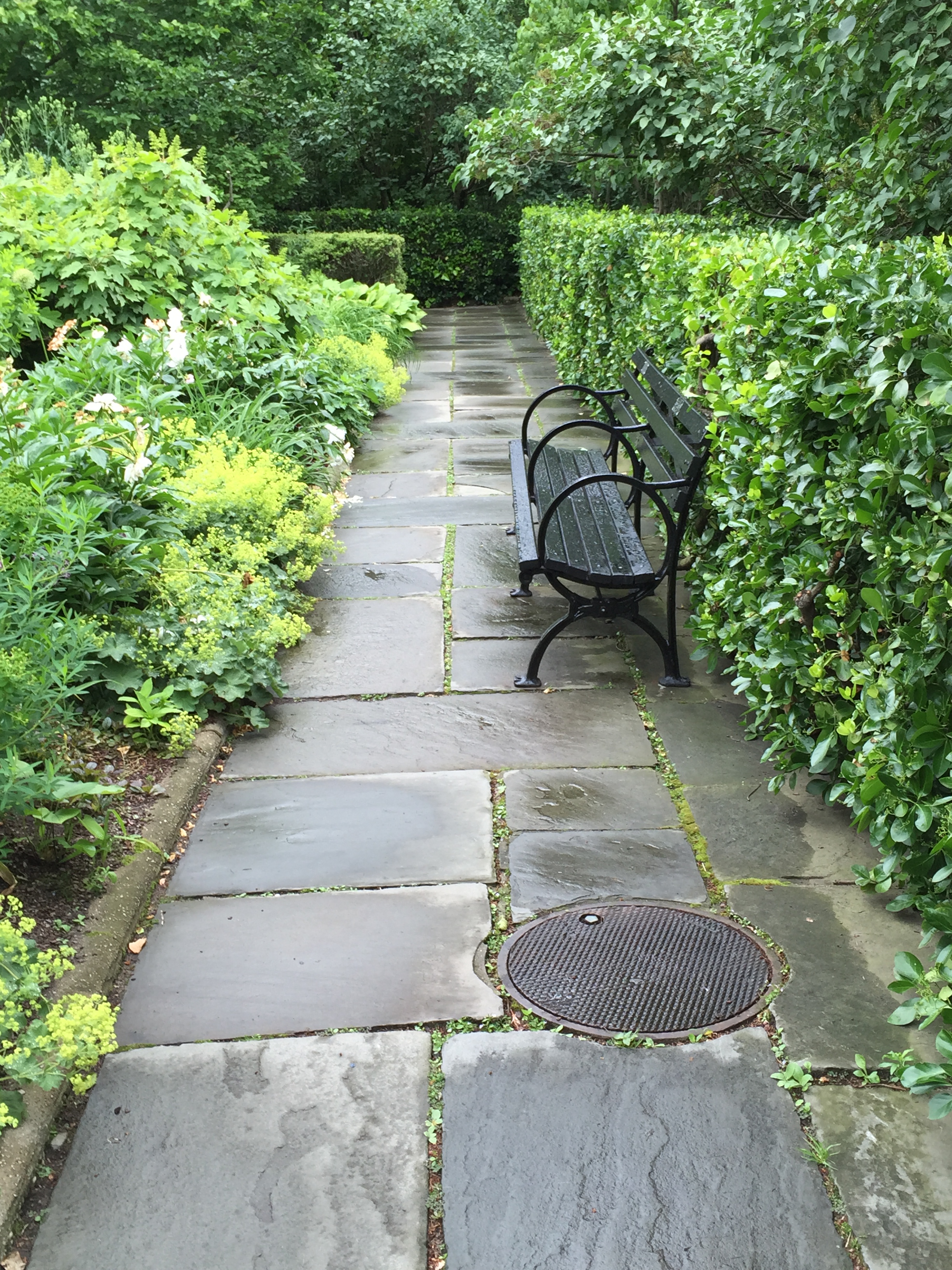 For many years the garden has been tended by volunteers from the Garden Club of America and in 1983 it was restored by the Central Park Conservancy. The Women's Committee of the Central Park Conservancy is currently leading a fundraising effort for further infrastructure repairs in the garden. The garden is free and open year-round to the public from 8:00 am to dusk. It is a peaceful and beautiful getaway in the middle of boisterous Manhattan.
For more information on the Conservatory Garden, see here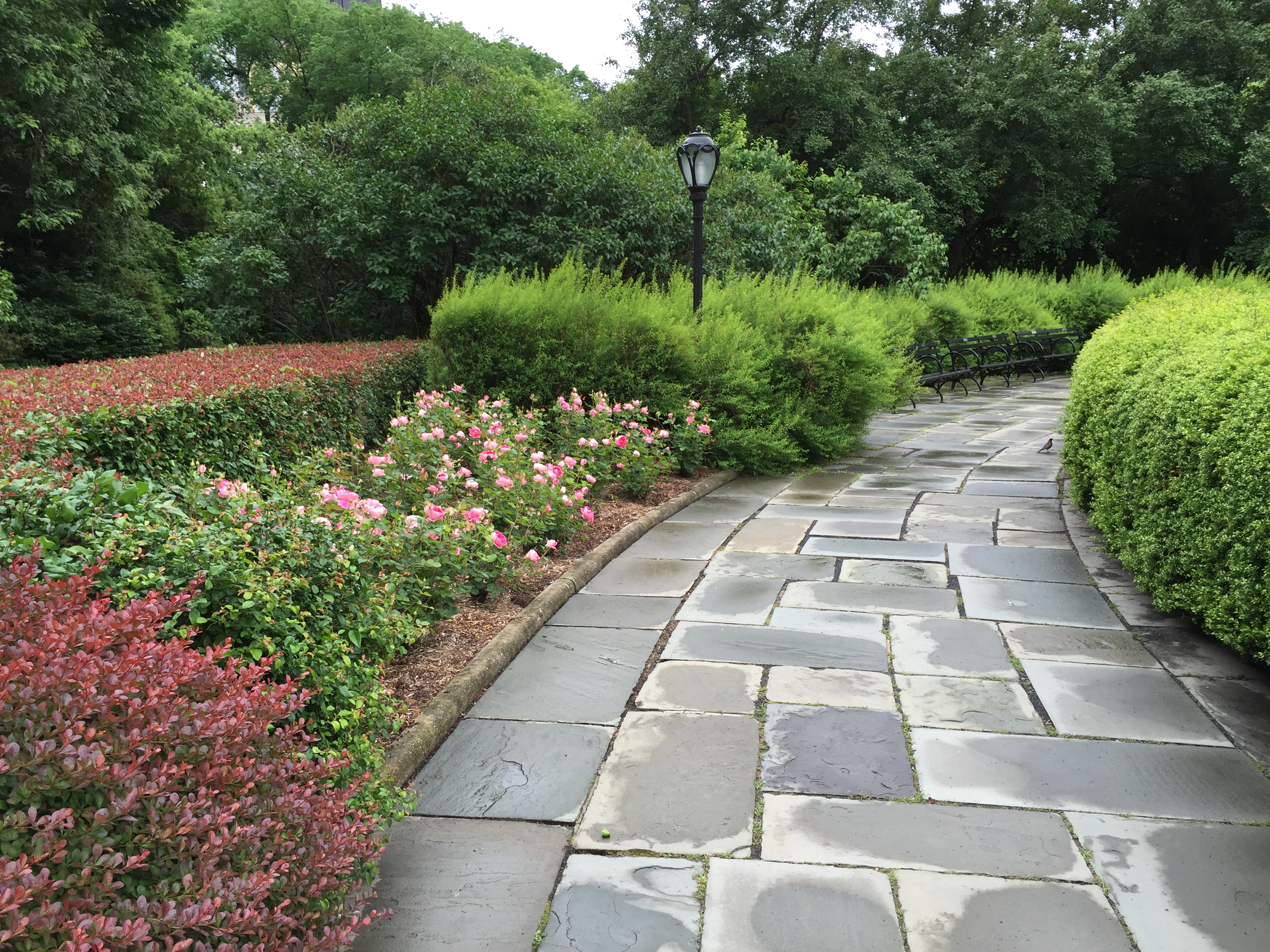 For more gardens, see here