There is a shining gem of cultural brilliance shining on the westside of the Hudson River that is creating waves across New Jersey. Just one look at the New Jersey Ballet's website reveals this is a young, joyful, hardworking company on the move! The new artistic vision at the company calls for increased work weeks, expanded performances across the state of New Jersey reaching into new communities with energy, excellence, talent performing classics to contemporary.
One of the most exciting performances of this anniversary year is the upcoming program, A Night On the Town, at Two River Theater in Red Bank on Sat and Sun, Nov 4 & 5, and at Mayo Performing Arts Center in Morristown on Fri, Nov 17. Jerome Robbins' timeless ballet Fancy Free and George Balanchine's vibrant masterpiece Rubies showcase the versatility of New Jersey Ballet's dancers.
Founded in 1958 by lead dancers, Carolyn Clark and George Tomal, from Ballet Theater, the New Jersey Ballet premiered its first performance of Nutcracker in the 1970s which went on to become an absolute favorite with families and is still New Jersey's longest running professional production. Full-length classics including, Sleeping Beauty, Giselle and Don Quixote, and the first full-length performance of Esmeralda in the U.S. followed suit.
Then, in the middle of the pandemic, in November 2021, the company hired Maria Kowroski, principal dancer with New York City's City Ballet, as its new artistic director. A highly professional and creative dancer and artistic leader, Maria Kowroski danced many principal roles in the Balanchine repertory including, Agon, Apollo, Concerto Barocco, Mozartiana, Diamonds, Rubies and Emeralds from Jewels, Prodigal Son, Stravinsky Violin Concerto, Chaconne and Bugaku. She also was created on by several choreographers, including Jerome Robbins, Christopher Wheeldon, Mauro Bigonzetti, Justin Peck, Peter Martins, Boris Eifman, and Helgi Tomasson.
In the past two years, Kowroski has injected a new energy into the company fueling a renaissance of performance and excellence. In addition to a number of works by renowned choreographers, she commissioned a highly lauded new work by Harrison Ball, principal dancer at New York City Ballet, which included a collaboration with the fashion designer Zac Posen.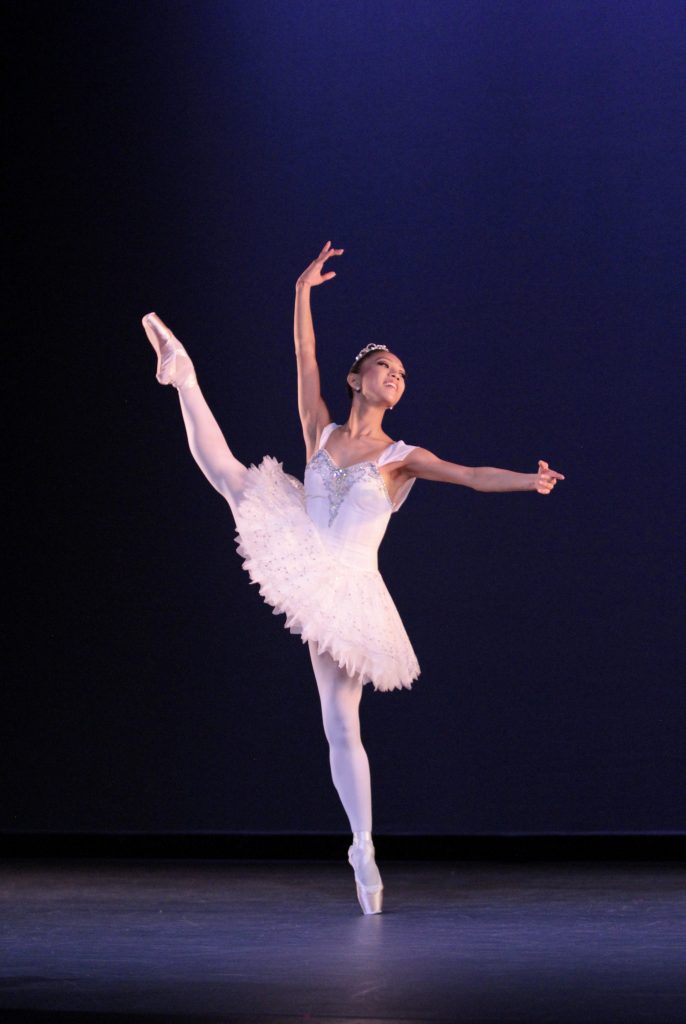 Maria Kowroski's new artistic vision calls forming new collaborations with arts organizations and growing community programming that establishes diversity, equity, inclusion, and accessibility. Kowroski said, "we have hired new dancers, increased the amount of work weeks for the dancers, restaged our production of The Sleeping Beauty and made changes to our Nutcracker. We are increasing the budget and continuing to strengthen our fundraising efforts. We have started a Trainee program for the Company designed to bridge the gap between student and professional dancer. We have brought well known artists to not only choreograph on the dancers but also to work with and coach the dancers in the company." Just one look at the company's website shows Kowroski's commitment to her dancers and showcases their vitality as they twirl and leap their way through back alleys, on train platforms, in parks, at the ocean, on sidewalks, and, of course, on stages across New Jersey.
The company's programming in 2023 and 2024 celebrates its 65th anniversary. "We are excited to celebrate our 65th Anniversary Season with this extraordinary lineup of performances across New Jersey," said Kowroski. "From beloved classics to innovative new works, we aim to captivate and inspire audiences of all ages. This season is a testament to our enduring commitment to artistic excellence and the vibrant future of ballet in New Jersey."
On Sunday, November 12, New Jersey Ballet returns to The Lackland Performing Arts Center at Centenary College in Hackettstown to present Once Upon A Time. This family ballet takes the audience on a comical tour through some of classical ballet's greatest stories including Swan Lake, Romeo & Juliet and The Sleeping Beauty.
Continuing the Company's tradition of spreading holiday cheer, New Jersey Ballet's beloved production of Nutcracker will enchant audiences at three venues: the stage at Bergen PAC in Englewood from Sat, Dec 2 to Sun, Dec 3; Union County PAC for a Sensory Friendly Performance on Sun, Dec 10; and Morristown Performing Arts Center (MPAC) for 13 performances accompanied by the New Jersey Symphony Orchestra.
?In March 2024, New Jersey Ballet returns to MPAC with a program featuring George Balanchine's mesmerizing Concerto Barocco. April brings the full-length fairy tale classic, The Sleeping Beauty, as well as the highly anticipated debut performance at the New Brunswick PAC. This landmark event marks an expansion of the company's reach, bringing their exceptional artistry and craftsmanship to an even wider audience. The Company also will present A Night On the Town featuring Jerome Robbins' Fancy Free and George Balanchine's Rubies.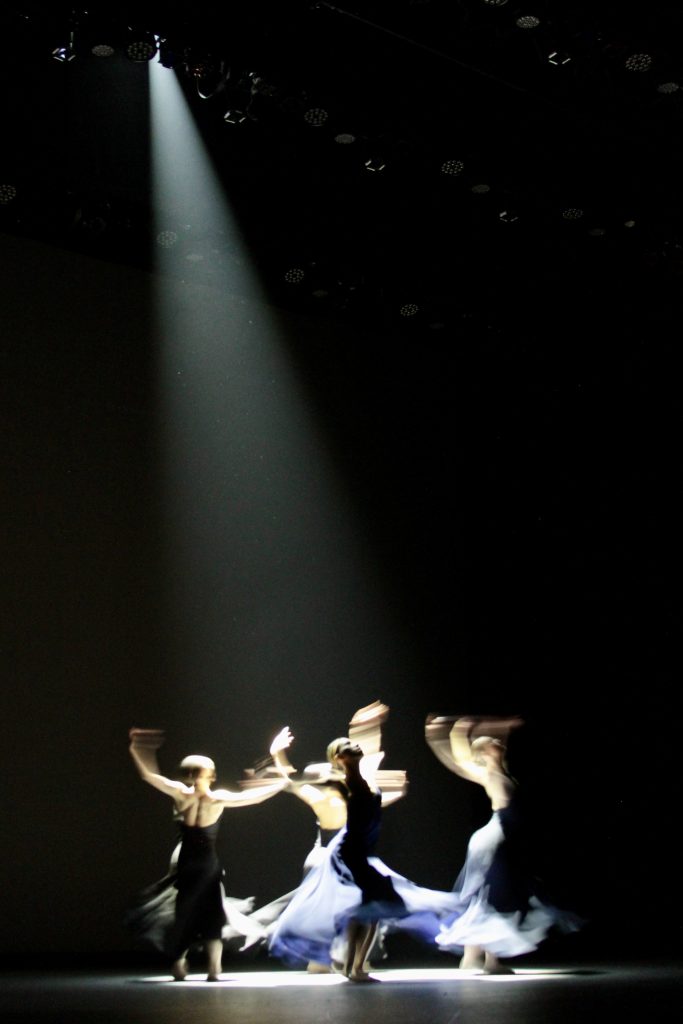 In May, New Jersey Ballet returns to the prestigious NJPAC for its Spring Gala and two performances showcasing a dynamic program featuring Murder Ballades by Justin Peck, Harrison Ball's captivating Purcell Suite and a World Premiere by former New York City Ballet principal dancer and resident choreographer at Paul Taylor Dance Company, Lauren Lovette. This innovative performance will be an unforgettable celebration of the Company's commitment to pushing boundaries and nurturing the next generation of choreographic talent.
Closing the Company's 65th Anniversary Season, New Jersey Ballet returns to MPAC in Morristown with another spellbinding performance of The Sleeping Beauty, presenting audiences with a grand finale that epitomizes the Ballet's commitment to excellence and artistic vision.
Importantly, the New Jersey Ballet also
reaches into its community in meaningful ways –
one of which is to lead dance and movement classes to those suffering from Parkinson's disease who are encouraged to remain active. The class is designed to encourage and develop coordination, musicality, spatial awareness, creativity and technique. The dance class facilitates cognitive stimulation, social interaction, while also focusing on stability and gait. The class follows the Dance for PD® model, which was founded in Brooklyn in collaboration between the Brooklyn Parkinson's Group and the Mark Morris Dance Group. David Tamaki is the instructor for the program and is trained in the Dance for PD® method and is a recipient of the Stanley J. Wertheimer Fellowship Program, which provides continued development and mentorship to qualified instructors.
"New Jersey is becoming a destination for the arts. It has amazing theater, symphony, ballet, dance, art, sculpture, gardens etc. I hope that we can all support each other to keep the Arts alive in New Jersey," Kowroski concluded.
For more information about New Jersey Ballet's 65th Anniversary Season, including performance dates, venues, and ticket sales, please visit the official website at www.njballet.org
Written and compiled by Side of Culture. All photos are courtesy of Leigh Ann Esty.