This article written by Yasmeen Abdallah appears courtesy of 1014, a space to explore global challenges and opportunities on a transatlantic basis, as well as The Urban Activist, a website devoted to encouraging urban change on a local scale. The article is part of a series on rethinking cultural institutions in cities and how some of their progressive actions address the challenges of our time as this example in Memphis where the library has become a vital and engaging cultural institution that is creating and building its community.
The public libraries in Memphis, Tennessee, have been the sites of many important moments in American history. From its founding in the 1880's that began with a donation from Frederick Cossitt; to the founding of the original Cossitt Library in 1893, the city's libraries remember the history of oppressive Jim Crow segregation laws that denied black Memphians access to the resources they offered. Decades later, the innovative transformation of the Memphis Public Libraries stages a library renaissance for the nation on how to empower people through a model based on social justice and democratic knowledge, acting as bridges for societal divides and platforms of sharing skills.
Currently under renovation, the historic Cossitt Library might begin to look like an inspired choice. Its transformation will usher in a new era of fresh energy, amenities, and opportunities for connection, self-discovery, and empowerment.
I spoke with Shamichael Hallman, whose work as senior manager of the Cossitt Library branch is deeply important to him. Like many of us, Hallman's formative years and connections with libraries harken back to childhood. Having grown up with a deep appreciation for this sacred space, and inspired by the many people who paved the way, both before and beside him, the avid reader saw the potential for expanding those comforts and accessibility of resources into something state of the art. On his journey, he has visited libraries across the country and in Africa.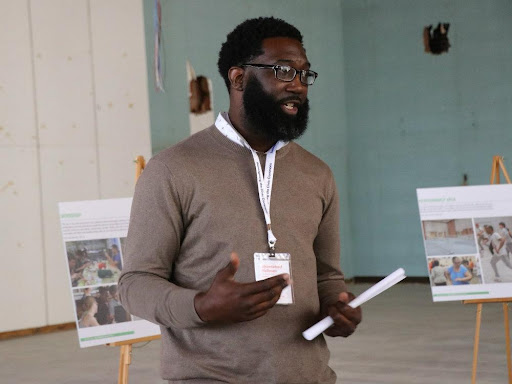 Currently, the Memphis Libraries offer approximately 3,000 programs a year throughout their 18 branches spread across the city; an impressive amount that Hallman attributes to the many people that have been working together over the years to bring a vision to fruition. The libraries began expanding their community presence through mutual aid models thanks to an important increase in the city's budget. Through actively encouraging people from different backgrounds to build the libraries together, they have become collectively designed to serve as a refuge for urban dwellers, particularly youngsters, a lifeline, and a fundamental foundation for society.
Library staff mentorship in Memphis is community-oriented, outlines Hallman, and black women in particular have been foundational in the transformation of the public library creating a sanctuary where visitors can find themselves. Through countless classes, skillshares, and events offered in the realms of technology, library science, political science, tutoring, test-prep, tax help, community organizing, movie nights, music, technology and other skill-building, barriers are removed and doors are opened to invite people in.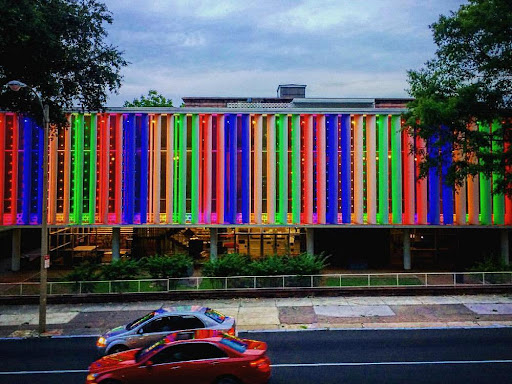 Located in the heart of downtown Memphis, the Cossitt Library branch offers 9,000 square feet across two floors, with a renovated courtyard, and a cafe owned by the city with an independent operator named Eli. Growing up, Eli would frequent a bookmobile, and by the time he got to pick from the selection, all that was left were cookbooks. This undoubtedly made an impact on Eli, reckons Hallman. Now he runs the cafe at Cossitt Library with a thoughtful tailoring of the menu including local and seasonal ingredients that are served in the library's cafe, merging two significant memories into his career and passion.
It is precisely these moments, reflects Hallman, that can shift the course of a person's life and open new worlds that hadn't been considered before, moments that define you and shape you, things that you just never forget, that he aspires to conceive at the new library. In this light, Hallman and other members of the team run this visionary public institution without the exclusive library science background that limits so many people who might otherwise be interested in becoming involved. This approach is a positive model for the future, that demonstrates how people can see that their goals are attainable and within reach.
The library of the future bridges societal divides
During our conversation, we discussed the traditional vision of a library to not only meet the needs, but to provide the resources for its visitors to thrive, and discover new talents and interests along the journey. Cossitt presents a dynamic that focuses on inclusivity and accessibility, bringing people in rather than keeping them out, especially with the growing tendency of residents in cities to separate and isolate themselves.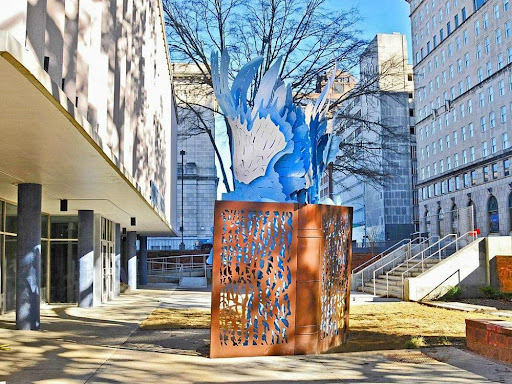 Through rotating events, exhibitions, opportunities, and the architecture itself, the library is removing barriers and opening doors instead. Indeed, the ways in which a simple library card, a free card of which anyone can be in possession of, opens a world to possibility and belonging. Shared ownership of a space, through volunteering and connecting to it in some way, gives back to the community, which increasingly becomes and remains invested.
Stewardship of the space is important. It has something to offer you, but you also have something to offer the space, states Hallman.
One way that people can offer to give back to the space is through the altruistic sharing of time, skills, or other resources. This approach empowers and inspires people to pitch in, work together, meet fellow residents they might otherwise not cross paths with, and enthusiastically prioritizes community-building and a sharing of resources through equitable means. Hallman stresses on how everyone has something to offer, from elders sharing stories, to technical skills, to creative pursuits that invigorate the space, to maintenance and upkeep of the spaces that host the numerous opportunities. Connectivity and commonalities contribute to making the programming flourish.
We want to create an environment that generates interests, and forms connections through a layering and overlapping of different opportunities, classes, resources, etc., which allow for more multidisciplinary encounters and draw people in to explore things outside of their comfort zones, or what they might not ordinarily seek out, explains Hallman.
The transformation of this public library recognizes the need for affordable co-working spaces but its model of mutual aid and stewardship teaches us to not only care for what it contains and what it has the potential to be; but also to care for one another through the common good act of practicing care for a shared space. There is a shared sense of community-building through skill shares and events that are valuable assets that help keep the continual energy flowing through it. Hallman attributes the success of this model that he and his long lineage of the Memphis library community are utilizing as a way to "bring people together from different corners of the world".
The Cossitt Library is part of a civic renaissance in Memphis designed to revitalize the Mississippi River waterfront, partially funded by the national nonprofit initiative Reimagining the Civic Commons. What started at the Mississippi River, with the historic Cossitt Library, River Line Trail, River Garden and Fourth Bluff Park, is spreading to become a citywide movement for the transformation of public infrastructure into thriving civic assets that become places where citizens of various backgrounds who might not ordinarily meet come together.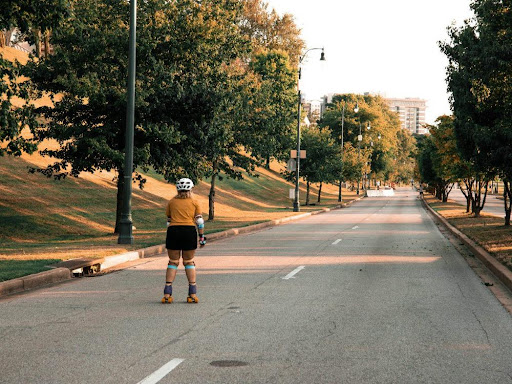 Memphis is transforming public and civic spaces with a focus on breaking down barriers, drawing people into robust public life, connecting to nature and creating new value for Memphians. By reimagining, not only Cossitt Library, but also an entire constellation of assets near the Mississippi River—a garden, park, trail and branch library—the team is innovating new ways to design and manage public spaces, an approach that's inspiring rethinking the potential of these assets across the city, explains Bridget Marquis, Director of Reimagining the Civic Commons Learning Network.
The project of the Cossitt Library has acknowledged the lack of, and need for, more public space; all the while nourishing and transporting people through its vast array of art, music, history, cultural expression, technology, and exploration. It also has a nearly unobstructed view of the Mississippi River, with the renovations thoughtfully considering every aspect of how to best utilize the space, and make it easily transformative.
The various threads that weave the fibers of society are cared for so delicately and with such sensitivity in the space of this new library. When it opens its doors again, it will not only honor those civil rights sit-ins that took place there in the 1960's. It will still continue to educate people each day through its social justice resources that echo its lineage, while showing an entire nation how Memphians from all walks of life and income gather together; "this alone is going to make it special."