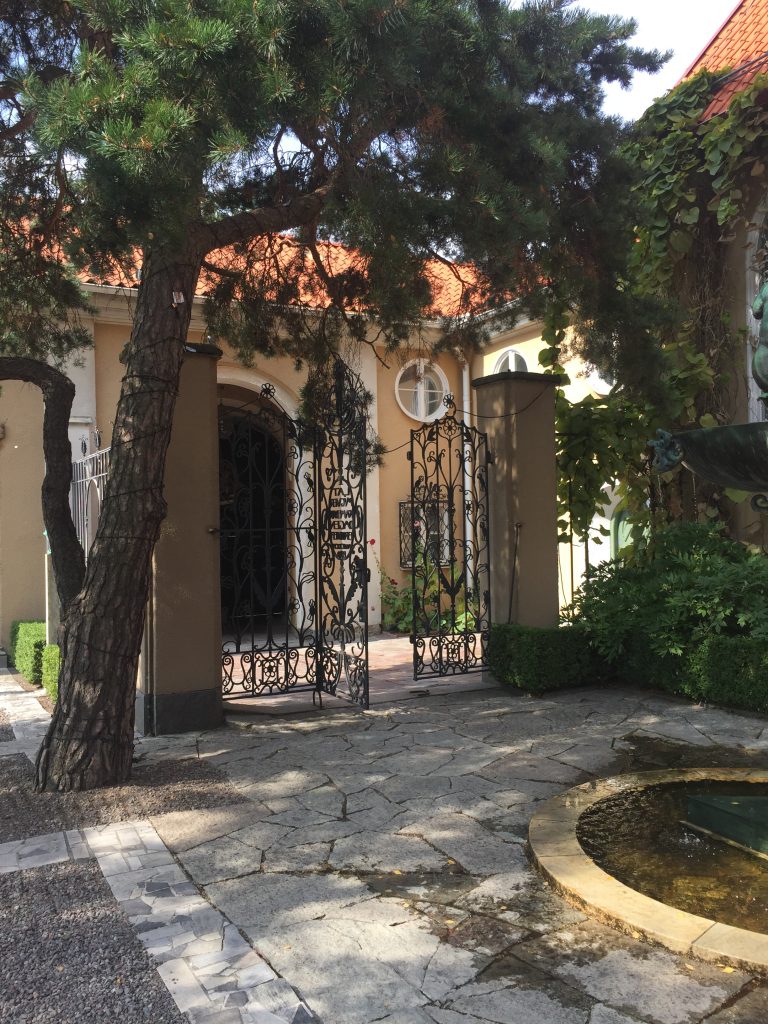 Along one of the main streets is a very modest and modern gateway — you have to know the number of the house (Herserudsvagen 32) you are looking for, to realize that you are in the right place: The Milles Garden is an extraordinary place that was once the home, studios, gardens and collections of Carl Milles (1875-1955), Sweden's most famous sculptor, as well as of his wife Olga (1874-1967) who was a well-regarded portrait painter. They built and created the spaces and lived in the house until 1931 when they left everything in a public trust and went to teach at Cranbrook Academy of Art in Michigan.
The gate opens into a pleasant courtyard and a contemporary building with a gift shop, sitting area and a down stairs auditorium. Once you buy your tickets, the door from the contemporary building leads to an extraordinary outdoor plaza overlooking the inner Stockholm archipelago with the enormous seafaring cruise ships moored on the opposite shore.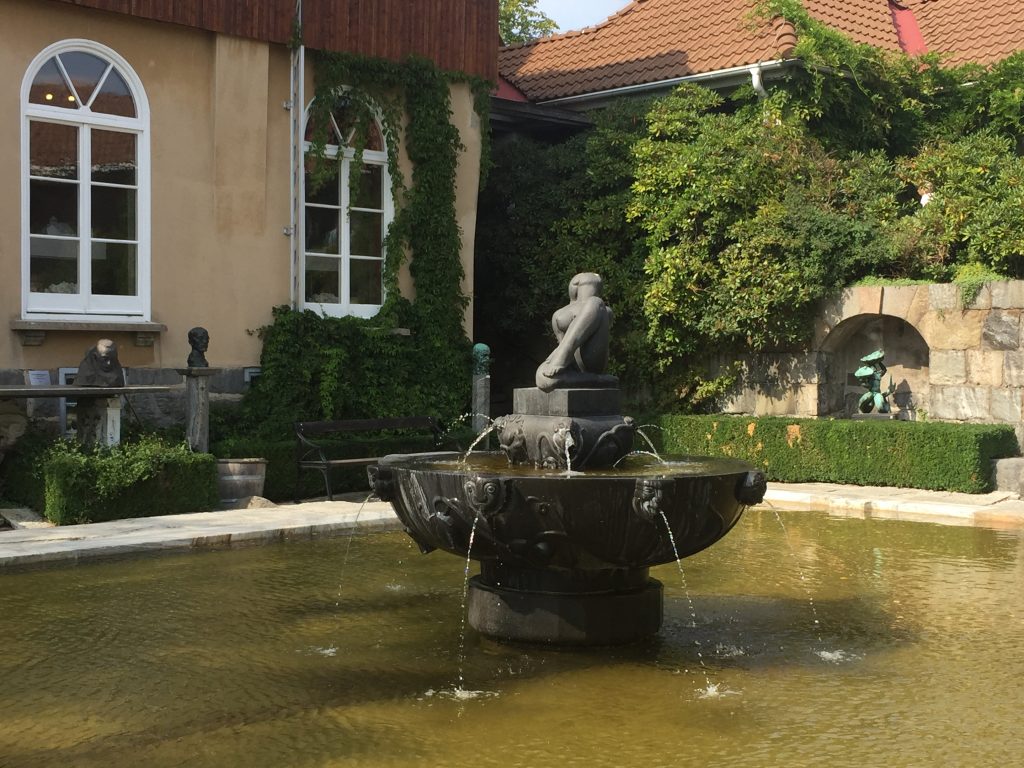 The plaza has a long rectangular reflecting pool with a small yet stylish house on one end that Milles and his wife retired to after they returned to Sweden from the United States in 1950. Many different sculptures by Milles are sprinkled throughout the plaza ranging from figures on tall poles in the reflecting pool to his giant vases and the enormous torso of a man called the Sun Singer. This plaza is like a platform or piazza from which stairs on many sides of the platform flow up to the gardens and the house and museum. There are many different levels and terraces on the way up the hill to the house where visitors can stop and admire charming courtyards with pools, gardens, Milles sculptures, overlooks and even another, smaller reflecting pool with dancers made of iron.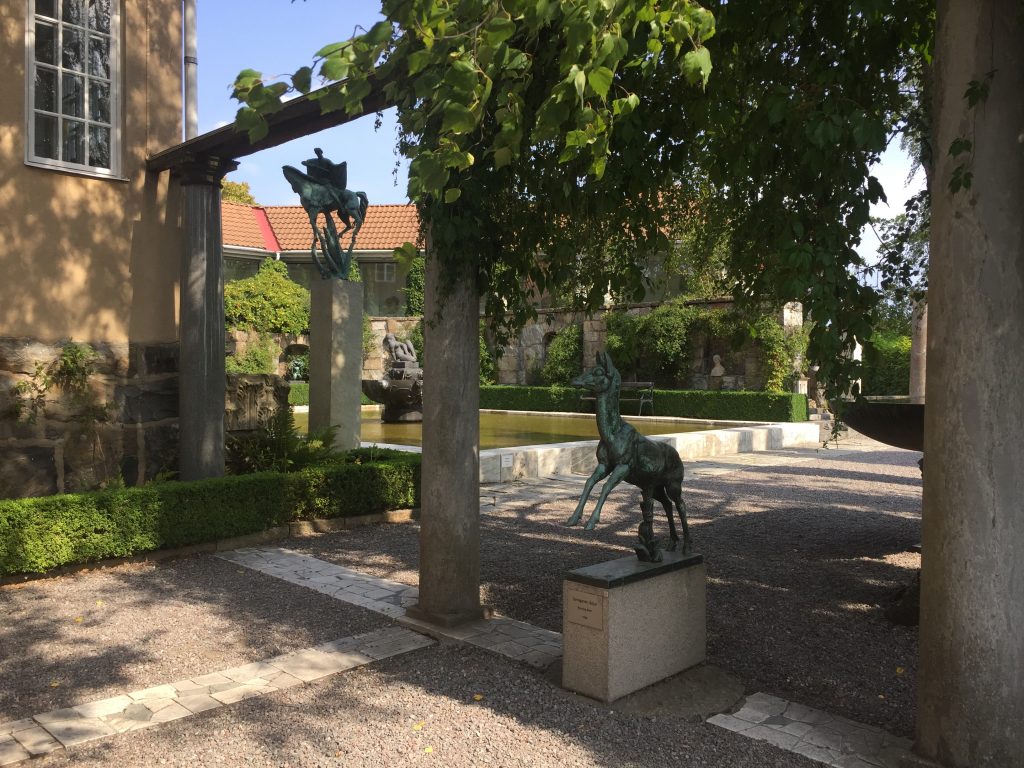 Once you reach the top where the house and museum are surrounded by yet another piazza and reflecting pool, you feel like relaxed and engaged but also so mesmerized with all of the art and sculpture that you can hardly believe the main course is still to come: their home, their studios, the studio garden and their personal art and sculpture collections. They are worth lingering over as they are not only works of Milles and his wife and their studios but also their collection of other artists' works. All in all, it is a highly satisfactory visit where visitors become steeped in art, architecture, history and art not only from Sweden but from Greece, Rome and Europe. The gardens and landscaping are creative and beautiful, carefully created for a Mediterranean feel and effect. There is a cafe serving delicious Swedish food as well as a great gift shop and programs and exhibitions in the auditorium. https://www.millesgarden.se